Our Focus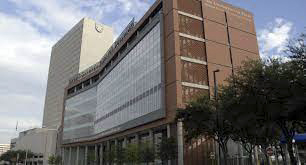 TEPHI is preparing Texas for the next infectious disease outbreak. In collaboration with communities across the state and leaders in public health, science, and medicine, we are leading the charge to keep Texans safe and the economy strong.
Background
The COVID-19 pandemic threatened our health, our economy, and our children's future – yet offers us an unprecedented opportunity to learn from response efforts at both a national and local level. Texans are resilient. In 2021, with bipartisan support, the 87th Texas Legislature passed the Senate Bill (SB) 1780 establishing the Texas Epidemic Public Health Institute (TEPHI) as a new state agency housed at The University of Texas Health Science Center at Houston (UTHealth). To prepare Texas for future outbreaks, TEPHI will:
Reinforcing the preparedness capacity of a public health workforce through infectious disease training and partnerships.
Utilize statewide and regional public health data in a meaningful way to support policy decisions.
Create a laboratory testing network to monitor for emerging infectious agents beyond COVID-19.
Develop new and operationalize current "work and learn safe" protocols for small and rural businesses, schools, and essential food production.
Support and enhance regional health communications efforts to ensure messaging around pandemic preparedness and response is science-based, timely, accessible, and trustworthy.
Collaborating with leaders in public health, science, medicine, and the community, TEPHI will analyze the lessons learned during the COVID-19 pandemic and other major biological events to prepare Texas for the next public health emergency.
---

Stay Up to Date with TEPHI
Receive the latest news and events from TEPHI in your inbox